News
Researcher Found Coldplay Song Lyrics in Kingston SSD Firmware
While analyzing the firmware of a Kingston SSD, security researcher Nicholas Starke found the lyrics of a popular Coldplay song in it. The specialist shared his discovery with the media.
L
et me remind you that we also wrote that
It is easy to restore personal data on almost half of used HDDs that sold on Ebay
, and also that
Hackers attack modems and routers with Arcadyan firmware
.
And also the media wrote that Hewlett Packard Enterprise calls to patch SSD, otherwise they will fail after 32,768 hours of operation.
Bleeping Computer, contacted by a specialist, says that the ZIP file available on the official Kingston support site does indeed contain more than just the firmware for the SSD itself.
At first glance, the contents of the ZIP archive are unlikely to surprise anyone, since only release notes can be found there along with a working firmware file (*.bin). But the contents of the .bin file surprised Starke first, and then the journalists.

Contents of the ZIP file
The lyrics to Coldplay's "The Scientist" were found in firmware SKC2000_S2681103 for the Kingston SSD controller. Journalists note that SKC2000 firmware versions usually run on Kingston PCI Express SSDs such as the KC2000.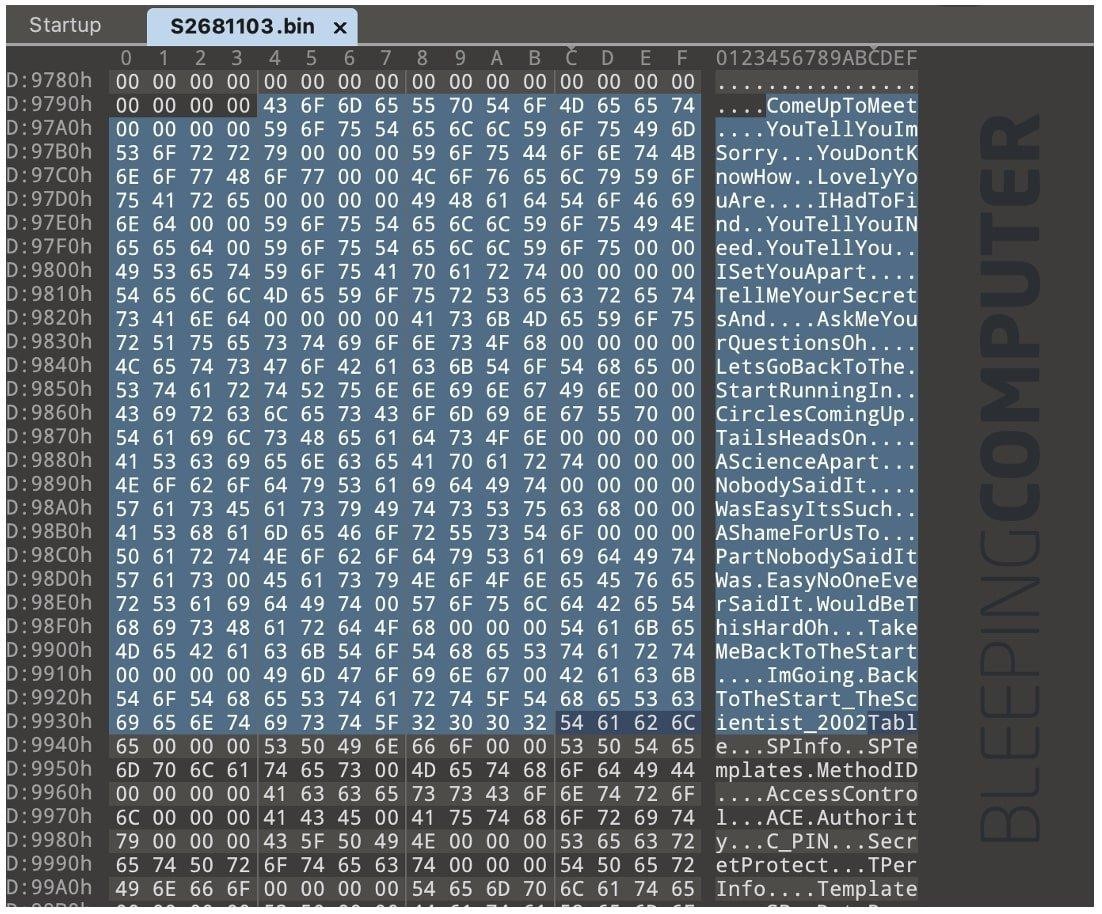 Text "The Scientist" in code
Released in January 2020, special firmware version S2681103 is officially released to improve the performance and security of storage hardware.
I have no idea why [the song] is in the firmware. At one time I saw a lot of images of firmware and this is something out of the ordinary.
Starke, a reverse engineer who studied the file for his research project, told Bleeping Computer.
The researcher admits that he has never encountered anything like this, especially in the firmware of deeply embedded components such as this controller.
Now Starke and journalists are wondering if the hidden text serves some functional purpose, such as serving test data samples, or is it just a joke of the company's developers?
Comments Rating
( reviews)